Conference:- DATA SCIENCE CONCLAVE 2015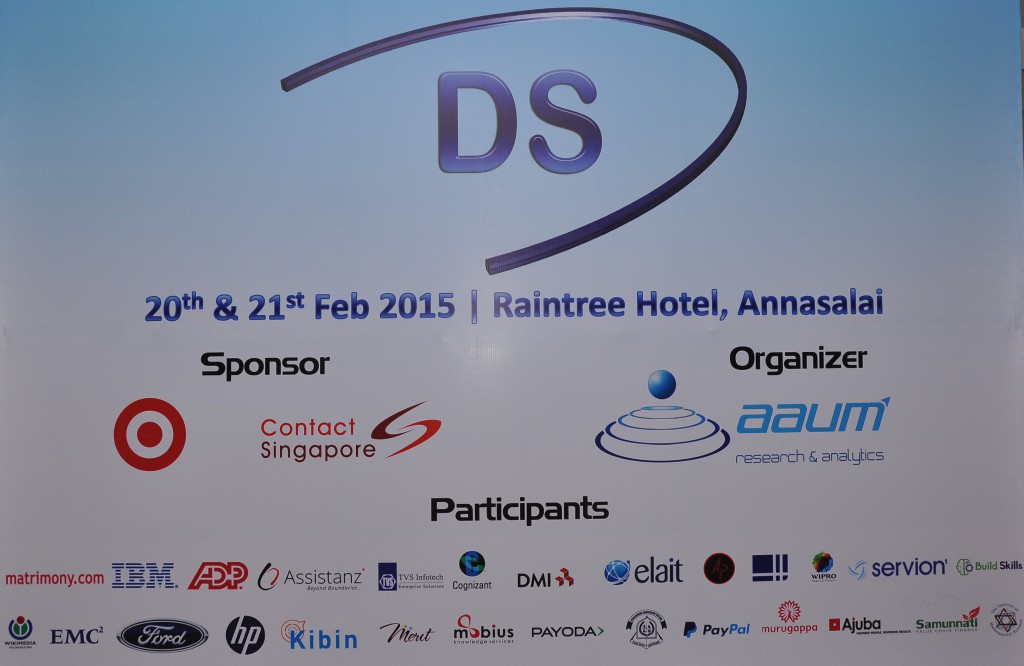 The 2015 DATA SCIENCE Conclave, took place on February 20-21 at Hotel Rain Tree, Chennai and featured keynotes, panel discussions, breakout sessions, "lightning" talks, etc. A special thanks to our sponsors Target India and Contact Singapore for really making this event a grandeur success!! Agenda for enabling the Data Science Conclave… Day-1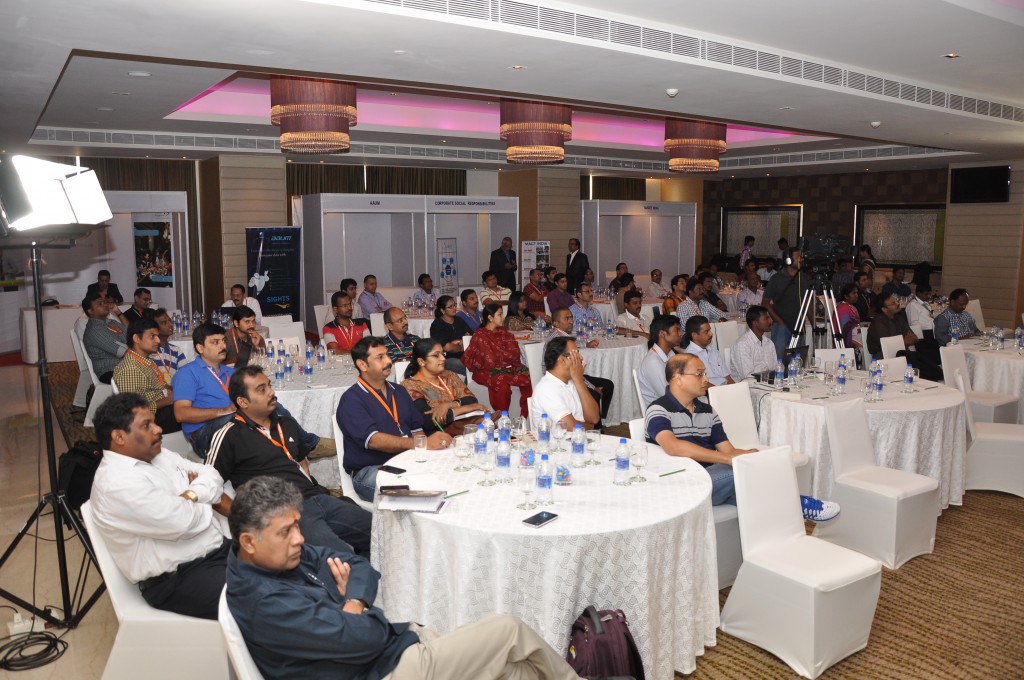 The Event opened with a featured keynote address by Mr.Rajesh Kumar, the Founder & Managing Director, AAUM Research & Analytics Pvt Ltd.Rajesh emphasized the need for data science practices in organizations and how insights from datascience is transforming the data-driven world. DS4Taking it forward, Ms. Parvathy Sarath, Director & data evangelist at AAUM, with extensive experience in finance, retail, social media, human resource and Government, opened a featured presentation on Data Science –learn, develop and deploy with her Lead Data Scientist Mrs. Praveena Sri. They explained the importance of R-tool, understanding the data through R-tool, Data visualization and Predictive analysis and how beneficial it could be for an organization in the longer run.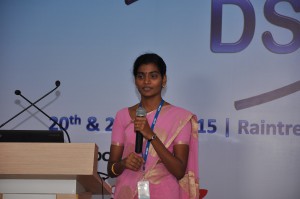 In the second session of Data Science-learn, develop and deploy analytics in your organization, Mr.Rajesh Kumar and Ms.Parvathy Sarath dealt with the topics like Logistic analysis, Multivariate analysis, Decision trees using R-tool. Mr.Bala Chandran, a Hadoop developer with AAUM, had come up with the presentation on Big Data Analytics, Explosion of Big Data, tools and techniques involved in exploding Big Data.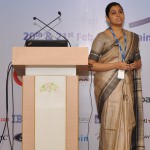 Mr.Elayaraja and Mr.Sankar Sundaram of Mobius Knowledge Services came up to integrate analytics to Big Data. Their agenda included Web evolution, Web Pattern matching, NoSQL and Probabilistic models.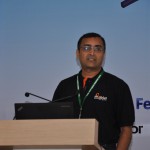 Mr.Bala Chandran from AAUM Research and Analytics, opened a featured presentation on Cloud for Data Science. He covered various topics like computing platforms, cloud services, Cloud Deployment tools. These sessions brought together selected experts from around the corporate world to take opportunity of presenting their knowledge leading to a better understanding of specific challenges and opportunities for Data Science in the sectors of society and economy.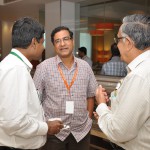 The last session Do it Yourself, built on conversations and work done in the previous sessions of the day, helped the participant to test his understanding on Data Science and ensured inclusion and broad participation so that everyone gets benefited from the conference. Day-2 In parallel fashion, the second day events moved away from broadcast formats, that treated everybody the same and evolved towards discussions that allowed the individual participants to learn what they needed to learn, as well as connected with peers and peer organizations that have real value for them. The Day was started by Mr. Naveen Gainedi, the senior group manager of Analytics and Reporting of Target India, had come up with the Data Science practices of their organization. Their presentation facilitated focused discussion on the Elements of a Data Science Practice and Building Data Science teams. To look at the other side, how a startup company has built Data Science Practices in their organization, Mr. Velumurugan, a head of Big Data Analytics Practice of Altimetrik had come up with resources, challenges, processes and frameworks of establishing data science practices. The Panel Discussion-1 on Technology Spend was headed by Ms. Bharathi Muthu, the General Manager of IBM software market management for South Asia. She did an exceptional job with bringing the delegates in the panel discussion and managed to keep them engaged throughout the entire talk. The other panelists are the delegates from top companies like Mr. Nitin Chaudary, the head of Products and Technology function of Samunati, Mr.S.M.Bala Subramaniyan, Mentor and Strategic Advisor and Mr.Satya, Manager at Hp Analytics.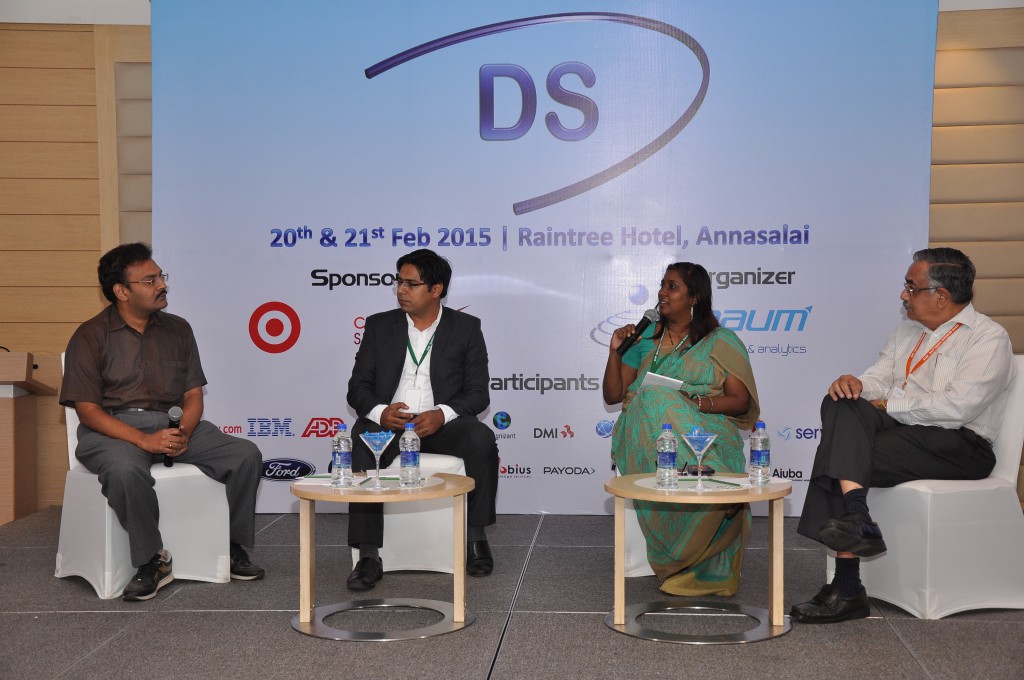 The Panel Discussion-2 on Predictive Analysis was headed by Mr.Naveen Gainedi of Target India. He moderated the panel discussion along with other three panelists Mr.VRK Rao from CTS, Mr.Karthik Karunakaran from Mobius, Mr.Velmurugan from Altimetrik and showed how to ultimately engage the participants and organize a captivating panel.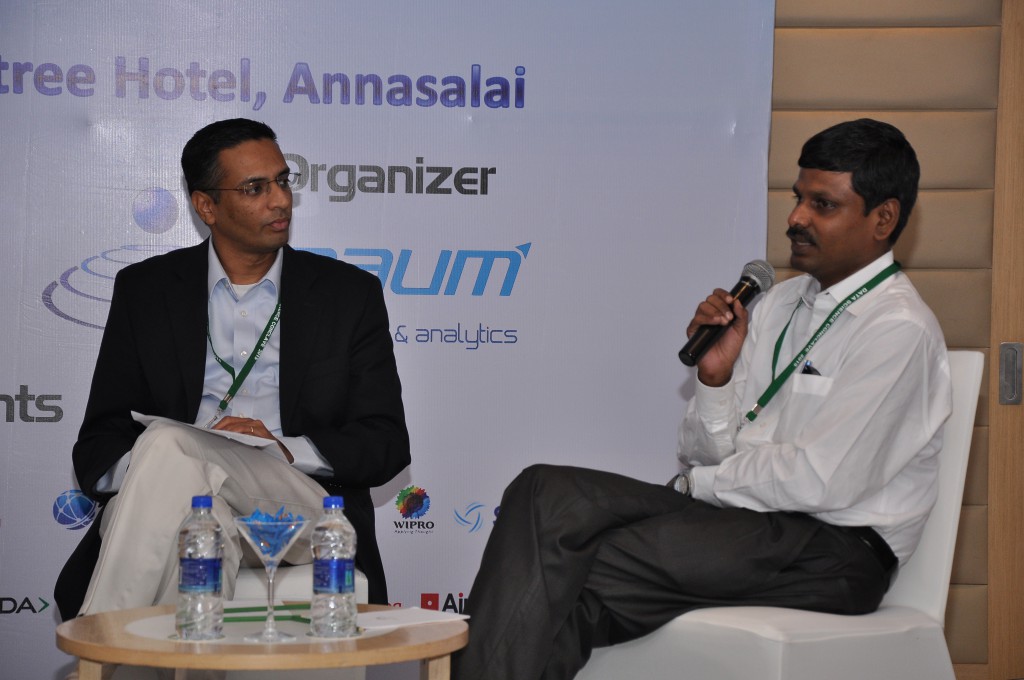 The Panel Discussion -3 on Machine Learning was headed by Ms.Madhumitha from Wikimedia. She clearly showed that herself and the panelists, Prof.Ronojoy Adhikari from Institute of Mathematical Science and Mr.Dorai Thodla, a chief mentor at Build Skills, made the participants become active contributors in the discussion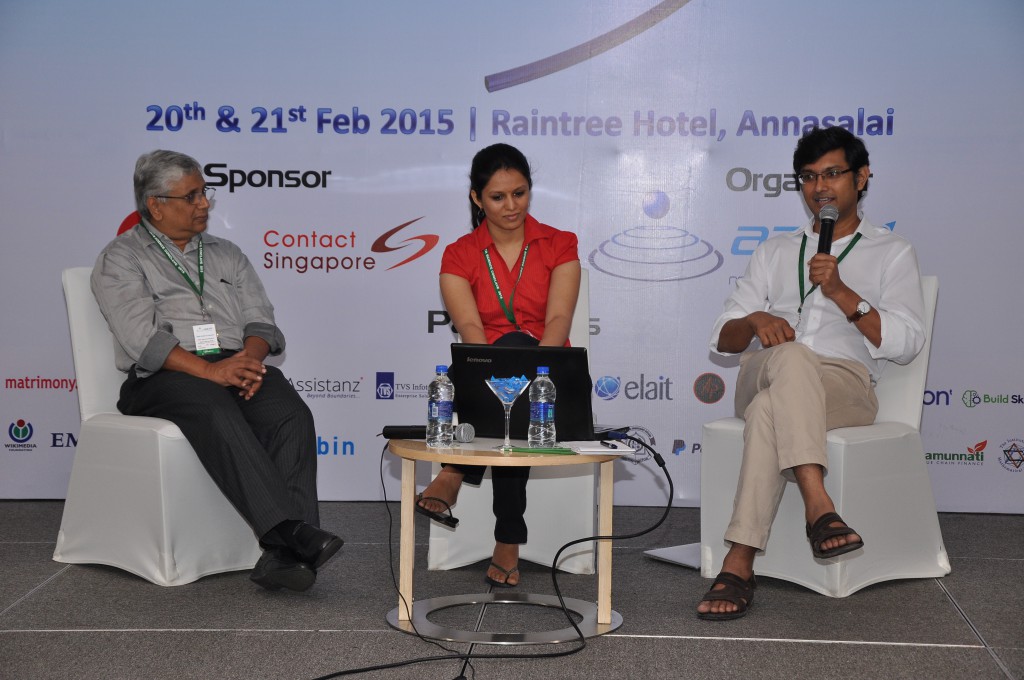 AAUM, Target and Mobius teams came up with their real-time case studies to create classroom environment for group analysis and discussion, while simulations immersed participants into an experiential situation. DS12To summarize the entire two day event, an Insightful interactive session was handled by Mr.Rajesh Kumar and Mr. Bala Subramanian to improve learning, interaction and engagement among the participants.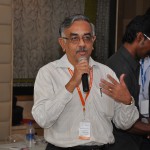 Finally, the time to the end of the conference!! A deep sense of appreciation to all the speakers and participation was given by Mr.Sridharan, Vice President of AAUM Research and Analytics.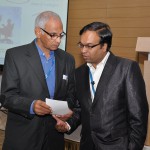 It was indeed a great event that had like minds gathering in one place and ultimately having the common goal of learning, Developing & Deploying Data Science in the Organization.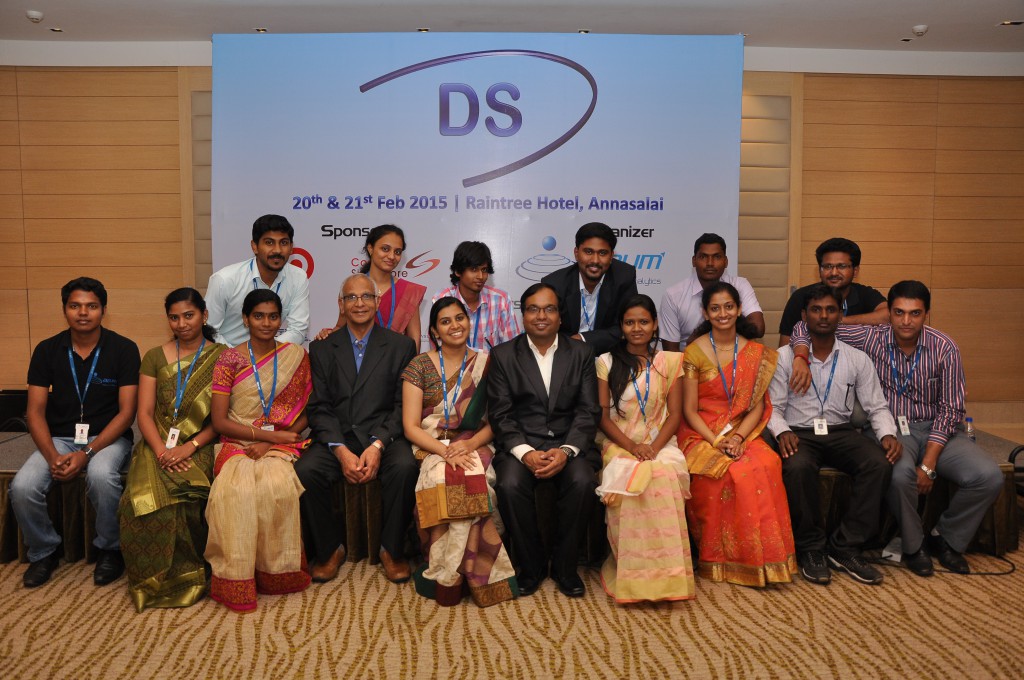 This event was fittingly an event focused more on evolving Data Science as a trend setter for future Analytics and to change the entire way of looking at business excellence in rather more insightful way. With more & more events to come, it definitely paves way for a new era of Analytics for business..!! An Insightful Business..!!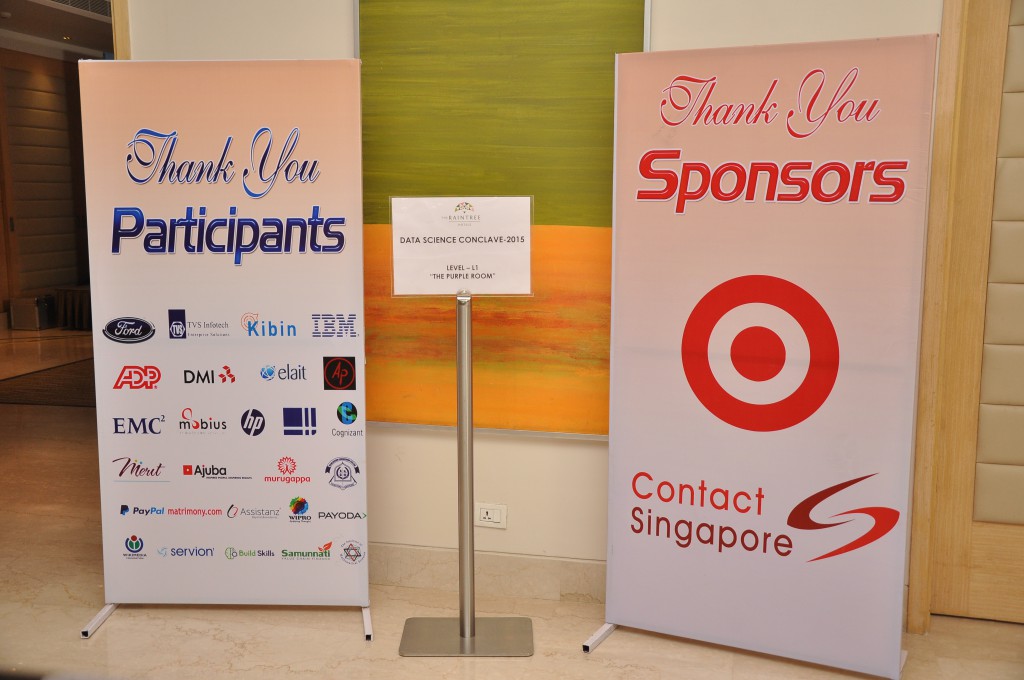 Conference:- ANALYTICS FOR ETAIL
We are glad to share that our team successfully organized the second meetup titled "Analytics for e-tail" at IIT Madras Research Park. The meetup serves as a platform for the business firms to understand the relevance of analytics and how it can improve their day-to-day business operations. The meetup is alive at http://www.meetup.com/Analytics-for-Business/about/ . Ms. Parvathy Sarath, Director of Aaum Research and Analytics introduced various eTail topics to the business firms. WP_20140721_014The various eTail topics discussed are Monitoring campaign Performance Price sensitivity analysis Optimization techniques Social media analysis AB testing Recommendation Market mix modelling Sales attribution analysis Heat map generation techniques Loyalty measurement and analysis and Dynamic Pricing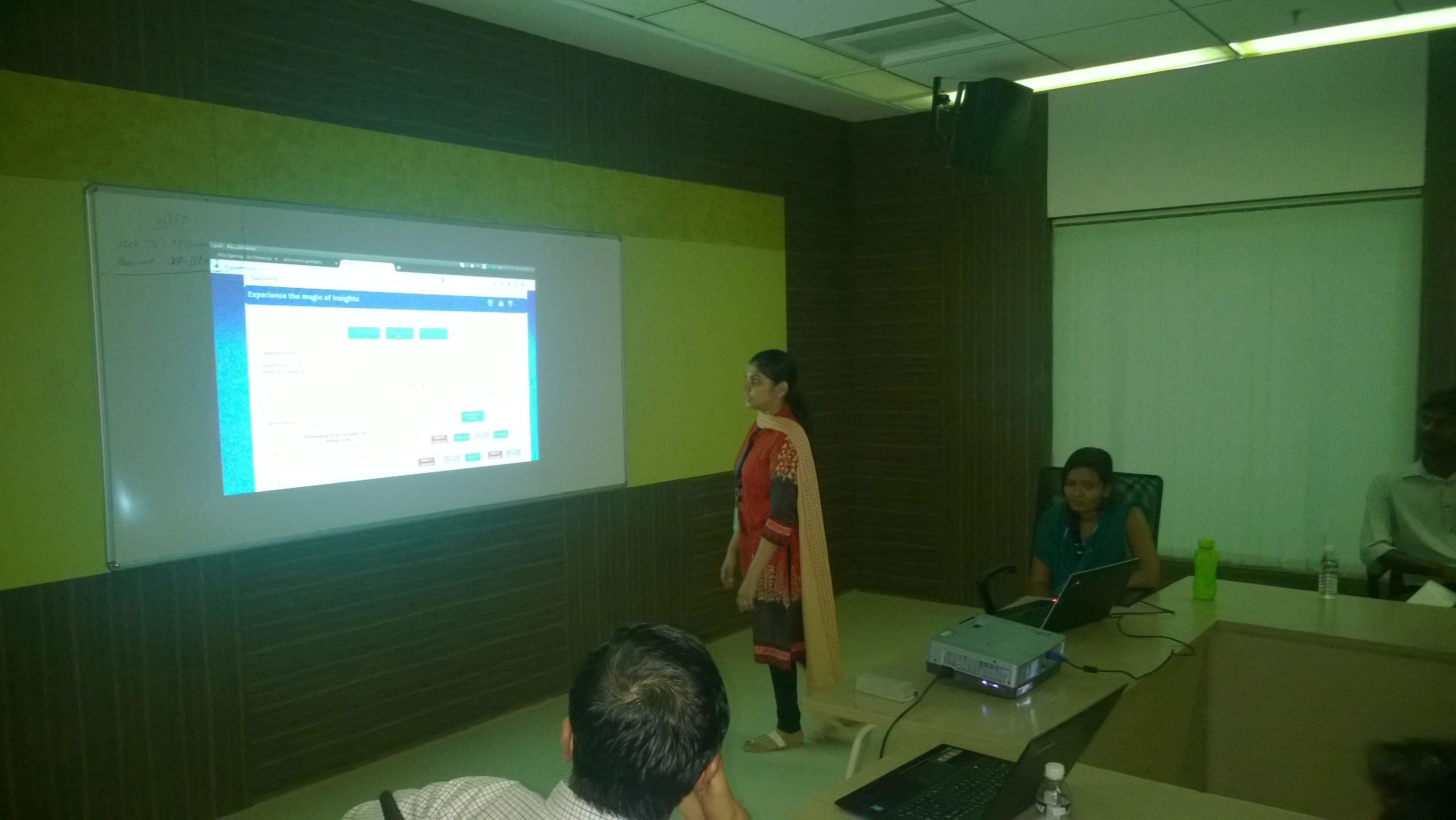 The meet up spanned for two hours. The participants showed lot of interest in understanding the concepts and to see how those techniques could be adopted for their business. Click here to view the presentation delivered on our geniSIGHTS solution. The participants showed keen interest in attending future Meetups conducted by Aaum.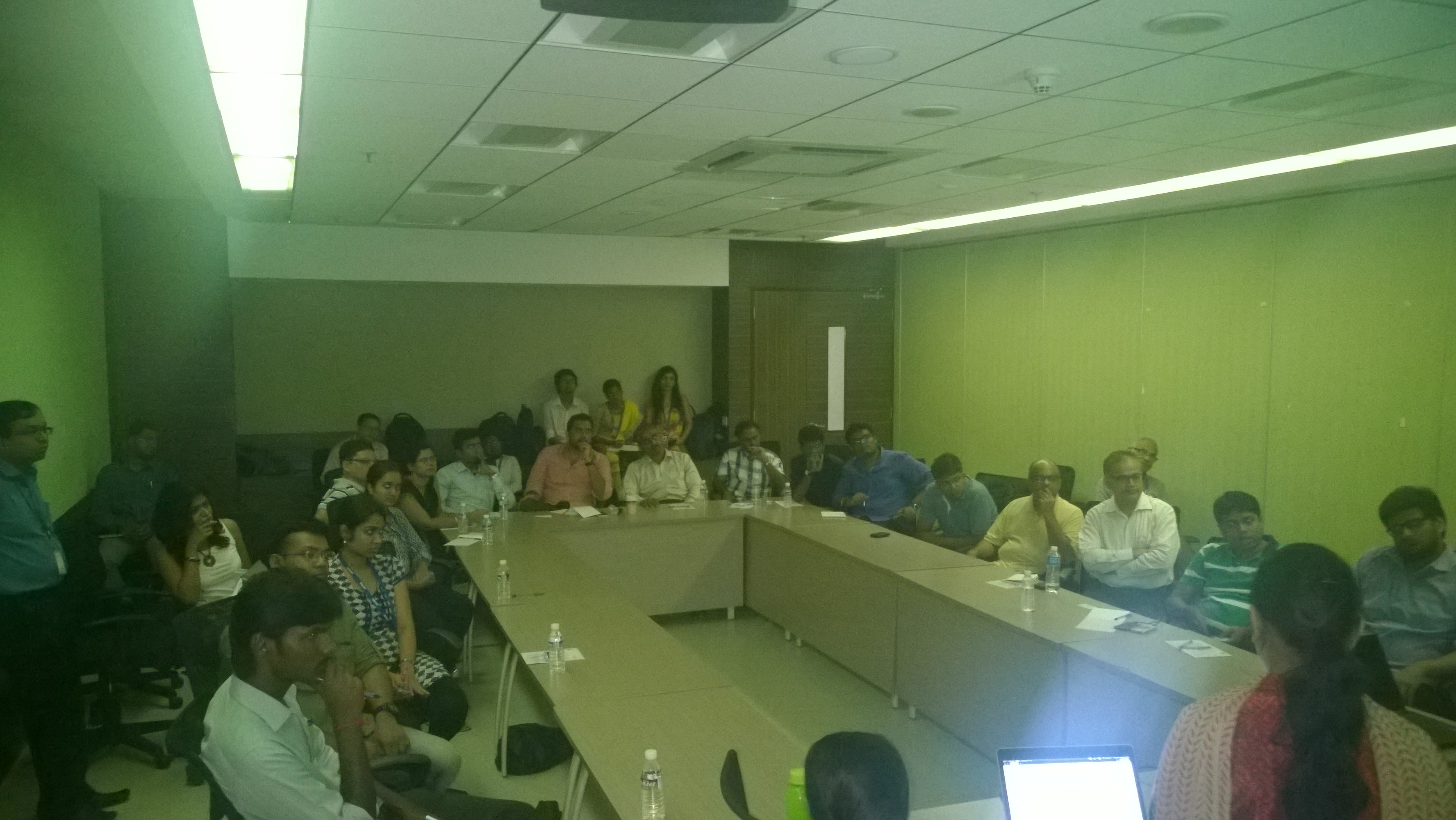 Conference:- Analytics for Retail Success and Excellencee
April 18th is yet another day of enthusiasm, energy and exhibition of our expertise for AAUM. We have conducted yet another workshop for
" Analytics for Retail Success and Excellence ".
The key delegates varied from jewellery, food and beverages, multiple chain retail stores, travel services providers, FMCG manufacturing companies etc.
The workshop has three inter linked session on
1. Automated Reports using BIRT for easier day to day operations and to achieve data driven insights
2. Reaping benefits with Analytics - The parameters to ascertain the customer acquisition, loyalty and retention
3. Case studies with demonstration
The first session
" Automated Reports using BIRT, "
delivered by
Mr. Rajeshkumar
Founder and Director of AAUM Research and Analytics, an IIT Alumnus, explained the evolution of reporting, need for analytically enriched reports, and focused on introducing Eclipse BIRT, comparing the market available proprietary products vs open source/commercial products, how effective and adaptable BIRT is in organizations etc., He explained some of AAUM developed BIRT reports from our client engagements including NREGA. He concluded showing a demo on Actuate BIRT 360, to showcase the capability of BIRT to the spectators.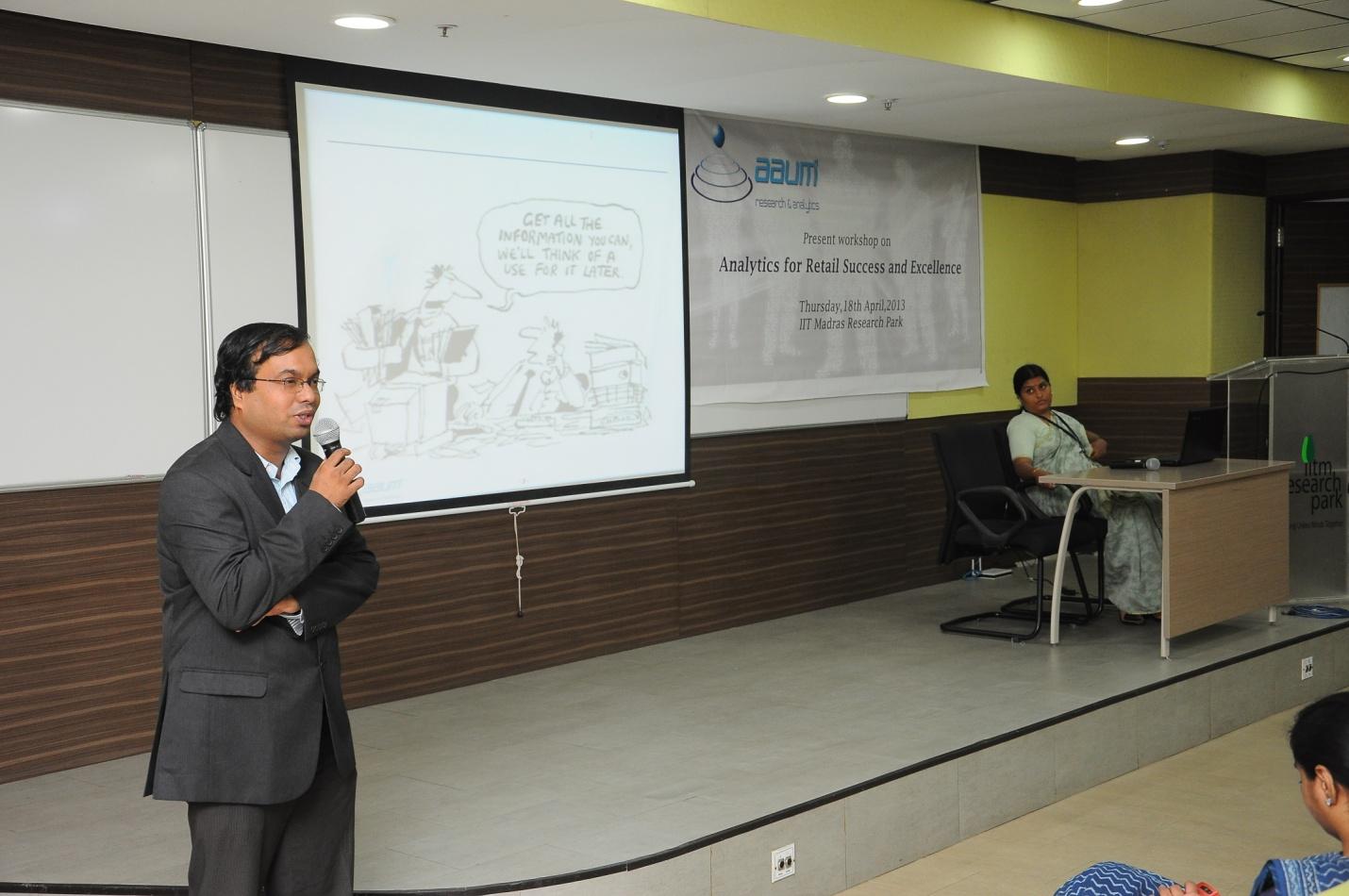 The second session
" Reaping Benefits from Analytics "
delivered by
Jyothi Kamakshi and Anjula
explained the extensive use of analytics in retail scenario. This session focused on using various advanced analytical techniques in the retail industry and how these can be leveraged to improve your business performance. Some of the topics covered were profiling and segmentation, where you understand your customers better, acquiring new customers, customer churn and retention, dynamic pricing, loyalty management and finally concluded with making the best advantage of online media and social networking sites in boosting your business.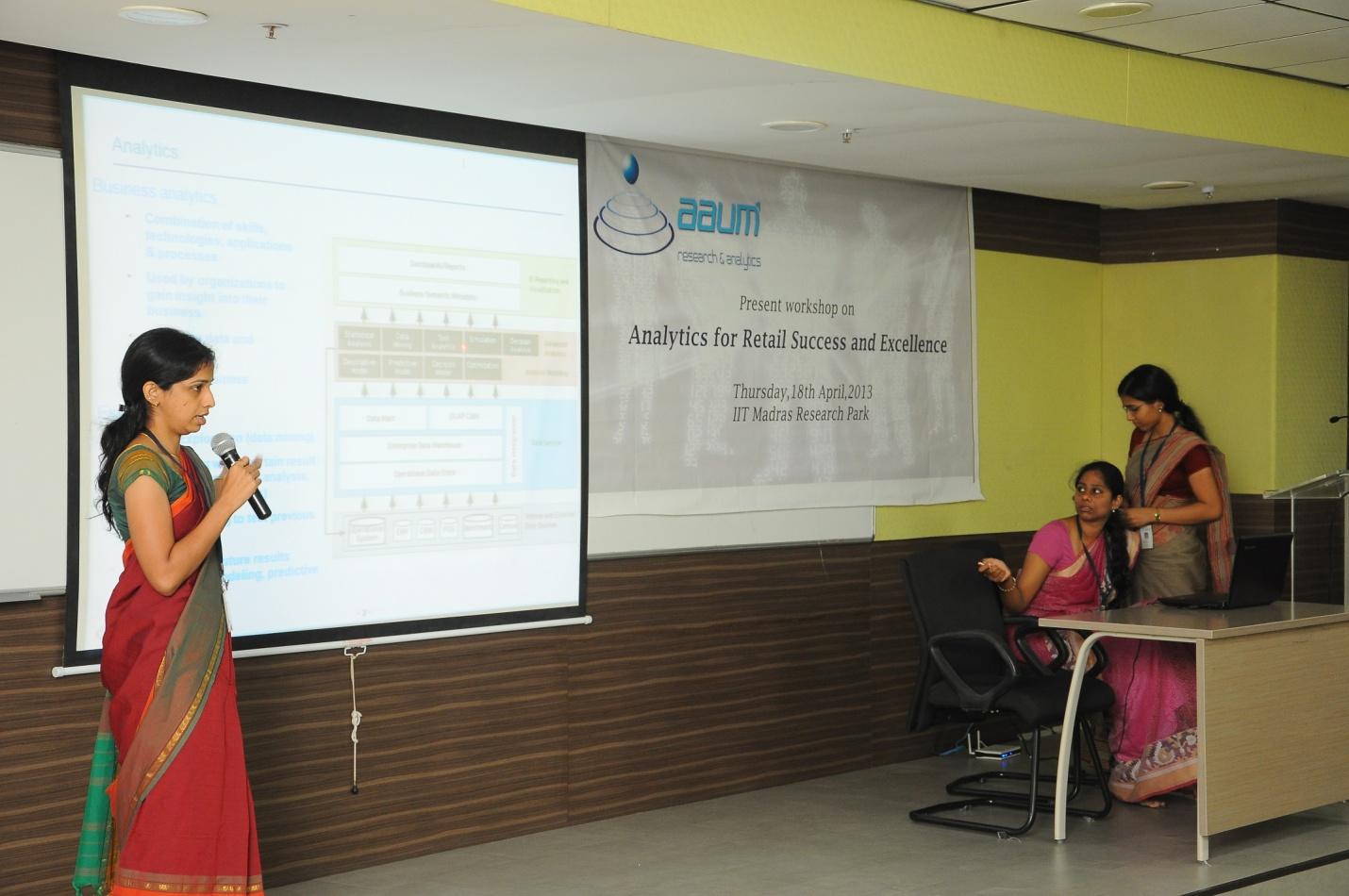 The last session on
"Case Studies with Demonstrations "
delivered by
Ms Parvathy Sarath,
showcased live case illustrations from various analytical assignments done by AAUM. It started with highlighting the elementary techniques in retail analytics like customer profiling and segmentation and market basket analysis and moved further on to sophisticated techniques like Cohort analysis and Churn analysis. The session also demonstrated the prospects of introducing dynamic pricing in retail industry. The session ended with emphasize on E-retail and how organizations can enhance their E-retail capabilities through analytics. It also touched upon
" Ordo Ab Chao ",
AAUM's social media sentiment mining capability and how it can be used at various domains to extract and understand the pulse of the audience in social media.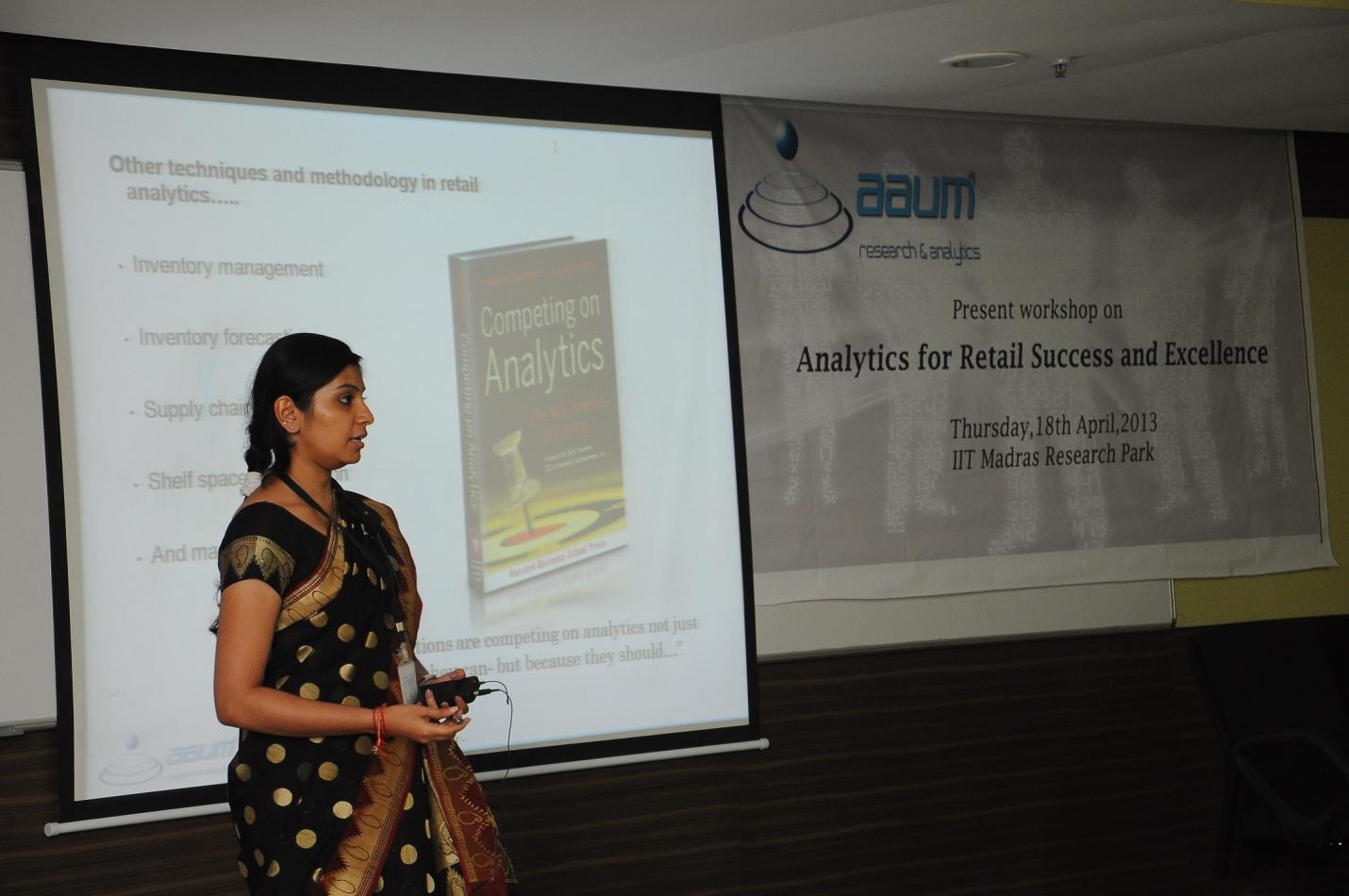 AAUM had an interactive tea break and networked with all the participants engaging in interesting conversations with filling morning snack and good tea in company.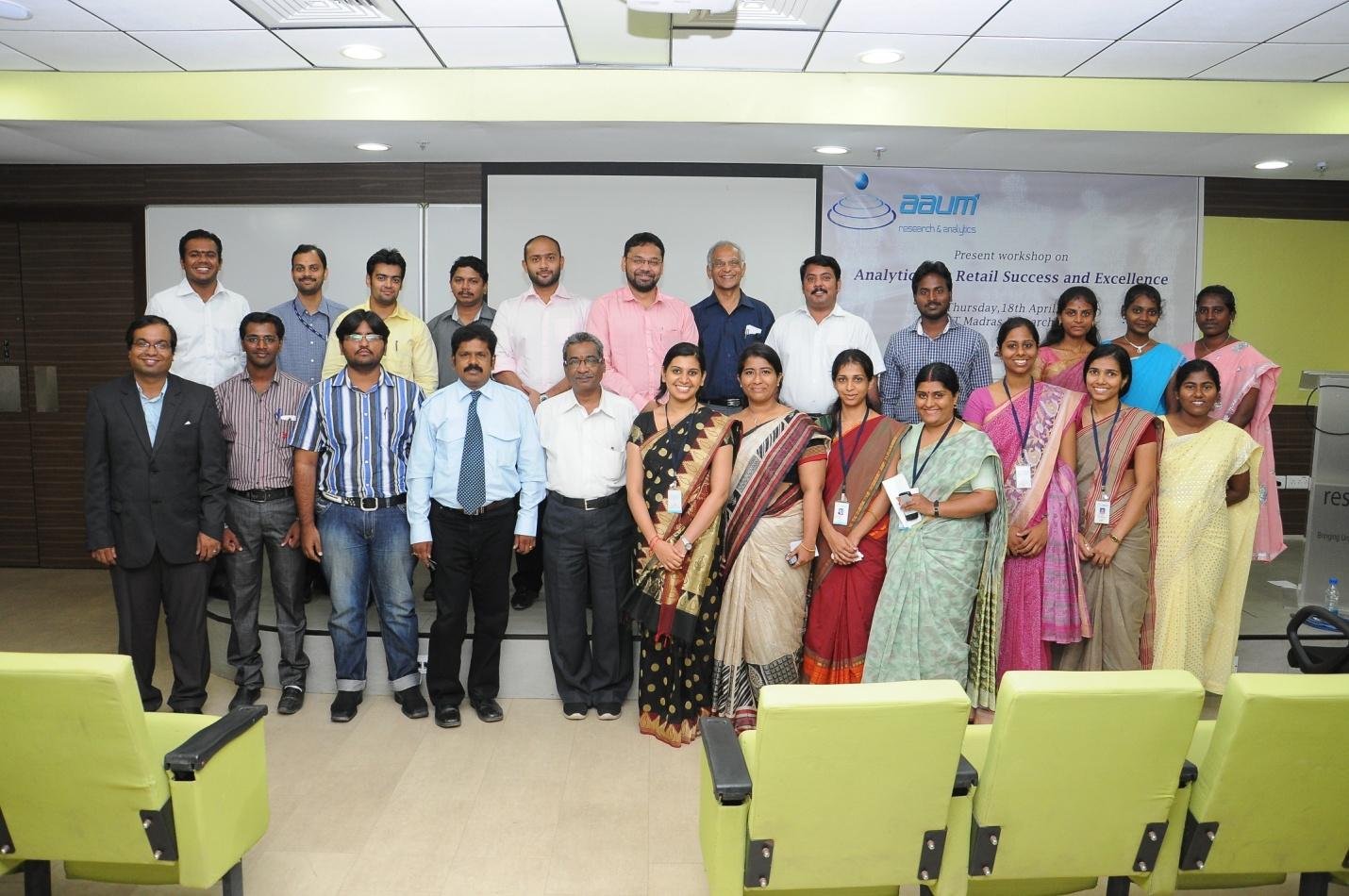 Conference:- Analytics for Business Success & Excellence
On 20-oct-12, we conducted a work shop on
Analytics for Business Success & Excellence
which spanned along four sessions with focus on
1.Business Analytics for competitiveness, Innovation and sustainability
2.Reaping benefits from Analytics(case studies with demonstrations)
3.The right reporting Framework, doing it the BIRT way
4.Future of Analytics
The delegates varied from several businesses like finance, automobile, media, BPO, police etc.
The first session,
Business Analytics for competitiveness, Innovation and Sustainability,
delivered by
Dr.Prakash Sai, Professor of Strategy, IIT Madras
focussed on how Analytics helps businesses to attain sustainability through competition and innovation.
The second session
Reaping benefits from Analytics
delivered by
Ms.Parvathy Sarath, lead Analyst, AAUM
focussed on
case studies with live demonstrations
of businesses like finance, social media, digital media, retail, entertainment, crime and human resources.
Live demonstrations of market basket analysis, credit scoring, productivity trends of an employee, sentiment analysis of audience for the recent regional movies were shown. The movie meter dashboard helped the audience in easy visualisation of how the predictions of post release sentiment on the movies was in sync with pre release insights.The Analytical Process Model framework that the aaum team developed for the retail industry depicted how to achieve the retail process maturity. Targetting the right segment of the customers for promotional effeciency through slicing and dicing of data was highlighted using the Entertainment case study. The KPI's that the AAUM team demonstrated on the HR front focussed on the entire life cycle of the HR organisations.
These demonstrations helped delegates understand how actually Analytics work for their business excellence and how insights can be drawn from the rich in-house data available to uncover business strategies they can deploy.
Third session delivered by
Mr.Nilesh Karnia, senior consultant, Actuate
with focus on
The Right Reporting Framework,
doing it the BIRT way was about the sophisticated reporting tools and how end business user can gain advantage by using the right reporting tools.This session focused on right reporting format using BIRT(Business Intelligence and Reporting tool) and live demonstration of Actuate products through one design, one server and one user experience on various platforms with dash board visualizations.
The final session
Future of Analytics, Business Trends & Technology
delivered by
Mr.Rajesh Kumar, Manging Director, AAUM.
The session is on the importance of big data and why it is high time for organisations to adopt big data analytics using sophisticated technologies like Hadoop, Parallel processing and Cloud computing.
This session started with an interesting video of how analytics helped Venky, CEO of Kolkata Knight Riders in choosing his team members. The delegates were awe-struck when they saw that 12 GB of data could be analyzed within seconds. Further more, there was a real time demo on how to maximize the efficiency with the available resources using parallel processing. Cloud computing, one of the most efficient storage and computing framework that has been developed recently, was also illustrated using a real time demo. The demo focussed on deploying analytics techniques on the cloud and stressed on its advantages of freeing business people from the hassles of buying, maintaining and managing the resources.
The session ended on a serious note of making better bussiness decisions using big data with powerful analytics. As Charles Darwin's famous quote says,
"Survival of the fittest".
In the current scenario, it is not only the survival of the fittest, it is the survival of the smartest.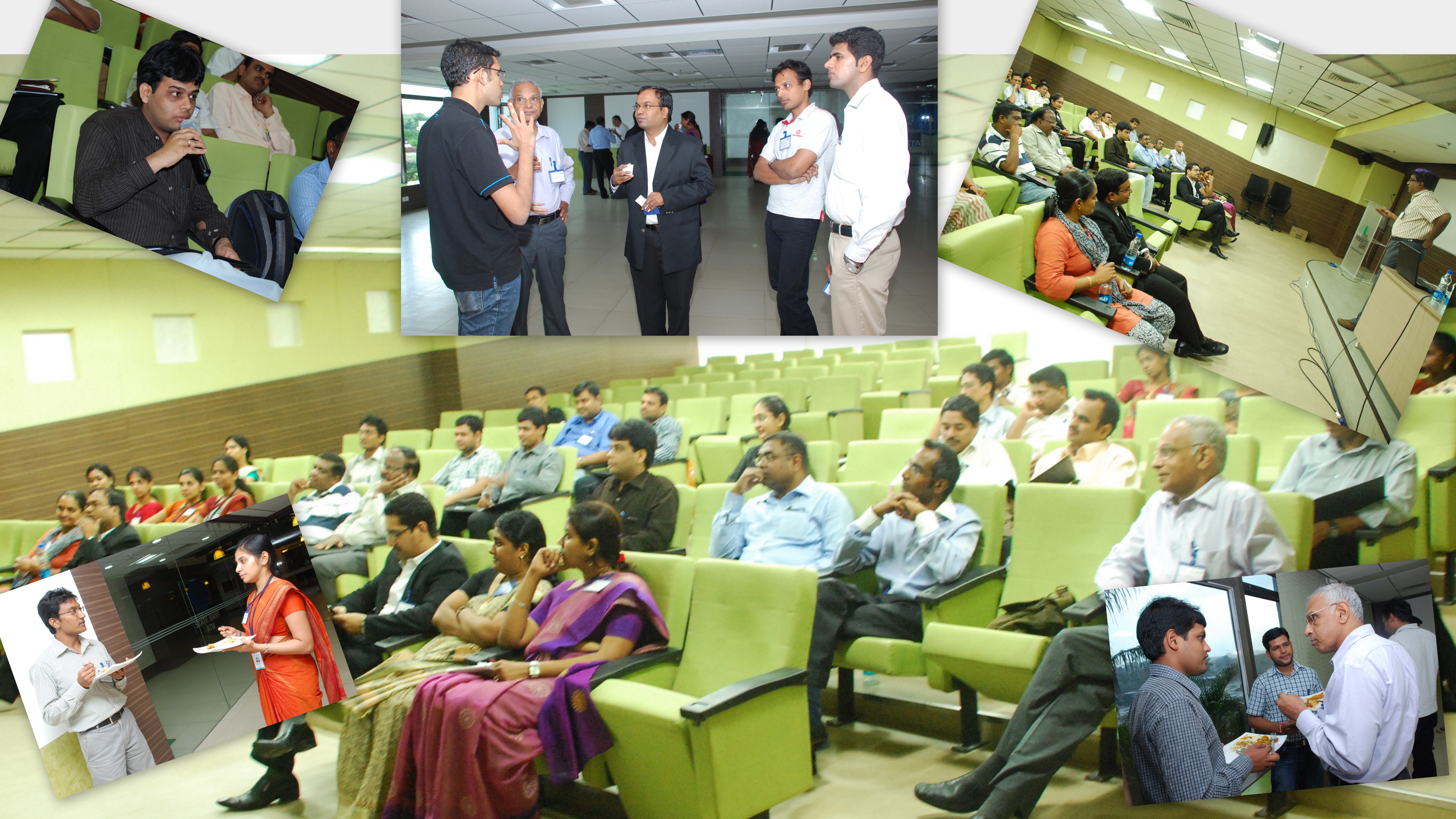 Workshop:- Workshop on Big Data & Analytics - Big Opportunities
Conference:- Big Data Reporting - Doing it the BIRT way
Course Overview
The amount of data in our world has been exploding, and analyzing large data sets—so-called big data has become a key basis of competition, underpinning new waves of productivity growth, innovation, and consumer surplus. Big data is difficult to work with using most relational database management systems and desktop statistics and visualization packages, requiring instead "massively parallel software running on tens, hundreds, or even thousands of servers". What is considered "big data" varies depending on the capabilities of the organization managing the set, and on the capabilities of the applications that are traditionally used to process and analyze the data set in its domain 3Vs (volume, variety and velocity) define the properties or dimensions of big data. Volume refers to the amount of data, variety refers to the number of types of data and velocity refers to the speed of data processing. However with the right resources, technology and understanding big data can we efficiently tackled to benefit the organization. Here we demonstrate a few such techniques by which big data can be efficiently tackled.
Key Takeaways
Upon completion of this course, the participant will gain competencies to
gain an understanding of how big data can help your organization achieve its business priorities.
build a foundation for using big data and advanced analytics to reach your organization's business goals
Identify the unique needs and tailored recommendations based on that analysis
learn real-world case studies of the big data advanced analytics value proposition.
develop high-level roadmaps to help guide subsequent implementation
engage with Big data consultants to develop a proof of concept and business case.
Course Deliverables
Training conducted by highly experienced Big data consultants
Big data jumpstart guide