Product & Service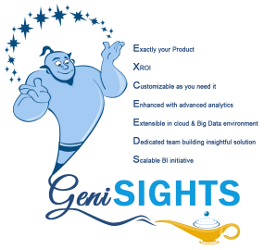 geniSIGHTS
Start Simple
Build dashboards/reports quickly to meet your requirement
Scale Analytics
Leverage insightful analytics when you need
Go Cloud/Inhouse
Options to build BI/analytics at your premises or public cloud
Leverage Big Data Support
Make use of inbuilt NoSql databases techniques like Hadoop,Mongodb,Dynamodb etc
Click For More Information

LOYALSIGHTS
loyalSIGHTS – "Analytics for enhancing customer loyalty"
Predicts the "most likely customers" that would subscribe for the campaign in real time.
Customer segmentation by loyalty score, a much needed score for enhancing lifetime value.
Identifies cross selling and up-selling opportunities specific to the customer profiles.
Improves engagement levels with the customer.
Maximizing the ROI on customer acquisition/engagement/retention program.
Integrates with other leading software and systems.
Can be quickly deployed and scaled in premise and (or) cloud BUSINESS VALUE.
Provides advanced marketing insights for the business that are actionable.
Increases ROI by several folds (atleast 1000%).
Analytics in seconds rather than days.
Frees up valuable and costly resources.
Doesn't require hypotheses - always find an answer from the available data.
Click For More Information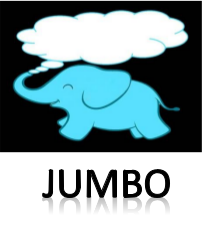 JUMBO
Today the organizations deal with unstructured data from various channels like social media, customer feedback, internal performance, external channels etc.
Deriving insights from these data sources is becoming a huge problem as the organization not only have to find a need to store analyze but also integrate with existing data sources to arrive actionable insights.
Hadoop Is a big data solution to solve this problem where traditional database fail.
Unfortunately managing Hadoop often requires very good understanding of Hadoop and its ecosystem.
JUMBO, our big data solution simplifies Hadoop deployment/management to a great extent through simple web access. Jumbo is essentially an application layer that runs top of the Hadoop. Click to gain an indepth undetrstanding on Jumbo and how it could be adopted to your projects.
Click For More Information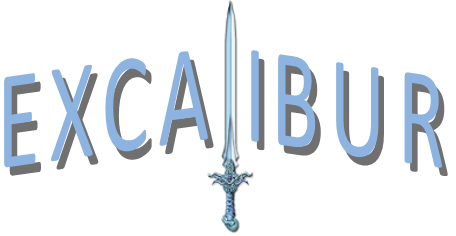 Excalibur
Excalibur helped King Arthur to conquer. Aaum's Excalibur is a powerful and a robust opportunity tracking tool that facilitates your lead tracking to conversion. It is a powerful and robust real time opportunity tracking tool which facilitates all sales related data.
Lead generation
Milestone estimattion
Tracking prospect communication
Inbuilt automatic reminders
Scheduler for tracking your daily/weekly/monthly.yearly activities
Automatic exporting of data into the tool from Excel
Campaign management
Report viewer to estimate the lead status at individual level
Performance mamagement- a view into change log - daily/weekly/monthly
Click For More Information

Ordo Ab chao
"Ordo Ab Chao"(Order from Chaos) is a one of its kind advanced analytical product developed by Aaum Research and Analytics (Aaum).
It addresses the main challenge of removing the irrelevant noise which is the integral part of social media conversations.
Works with customized advanced analytical algorithms with inbuilt bias removing factors. It continuously mines sentiments and removes the noise by deploying a cleansing algorithm, public sentiments are then classified.
Click For More Information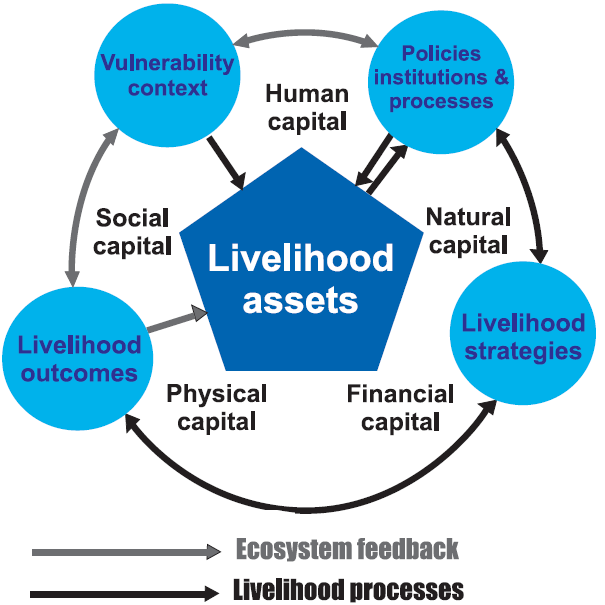 Livelihood
Aaum livelihood is a dedicated initiative of aaum research and analytics.Our livelihood analysis perform livelihood services ranging from promotion of livelihoods implementation services,livelihood studies and feasibility studies
Click For More Information